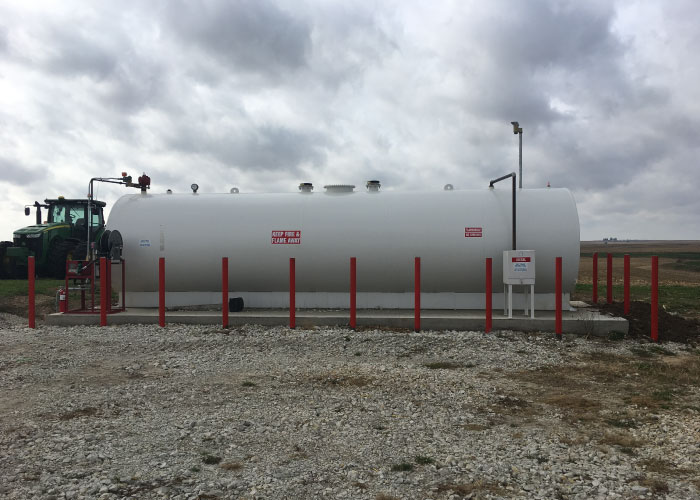 SPCC Requirements on Farm Land
Due to the nature of farming practices, special guidelines were put in place, under the Water Resources Reform and Development Act (WRRDA) and Clean Water Act, that outlines the potential requirements for farms under the Spill Prevention Control and Countermeasure (SPCC) program.
According to the U.S. Environmental Protection Agency (EPA), a farm under the SPCC rule, is: "a facility on a tract of land devoted to the production of crops or raising of animals, including fish, which produced and sold, or normally would have produced and sold, $1,000 or more of agricultural products during a year."
SPCC rules apply to a farm that:
Stores, transfers, uses, or consumes oil or oil products, such as diesel fuel, gasoline, lube oil, hydraulic oil, adjuvant oil, crop oil, vegetable oil, or animal fat; and
Stores more than 2,500 U.S. gallons in aboveground containers (AST);
And could reasonably be expected to discharge oil to waters of the United States or adjoining shorelines, such as interstate waters, intrastate lakes, rivers, and streams.
Under WRRDA, a farm is not required to have an SPCC Plan if it has:
An aggregate aboveground storage capacity less than 2,500 gallons or
An aggregate aboveground storage capacity greater than 2,500 gallons and less than 6,000 gallons; and no reportable discharge history.
A farmer can self-certify their SPCC Plan if the farm has:
An aggregate aboveground storage capacity greater than 6,000 gallons but less than 20,000 gallons;
No individual tank with a capacity greater than 10,000 gallons; and
No reportable discharge history.
You may be required to have a Professional Engineer certify the SPCC Plan if your farm's aboveground storage capacity exceeds the capacities above, or you have had a reportable discharge history.
Evora Consulting's team of experienced professionals can walk you through these guidelines and others, to assist you in navigating the intricacies of state and federal regulation. Connect with our Environmental Quality Team today.
---
Additional Resources:
EPA: Frequently Asked Questions for Farms: https://www.epa.gov/oil-spills-prevention-and-preparedness-regulations/frequent-spill-prevention-control-and
EPA: Spill Prevention, Control, and Countermeasure (SPCC) for Agriculture: https://www.epa.gov/oil-spills-prevention-and-preparedness-regulations/spill-prevention-control-and-countermeasure-spcc
EPA: Water Resources Reform and Development Act (WRRDA) on SPCC https://www.epa.gov/sites/production/files/2015-06/documents/final_wrrda_fact_sheet_4-24-15.pdf