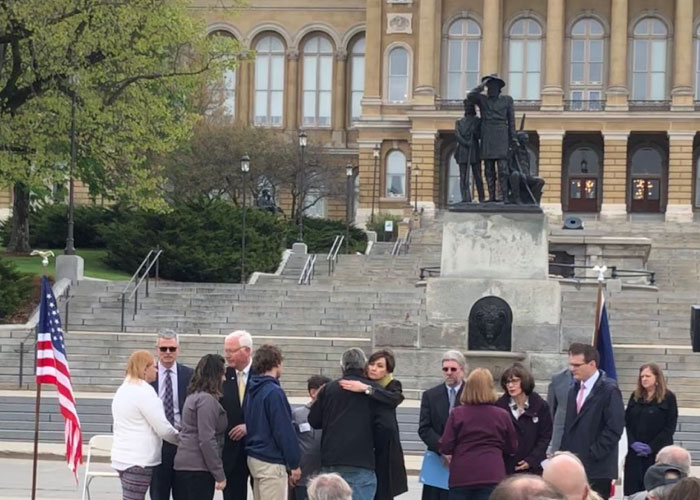 Our Commitment to Workplace Safety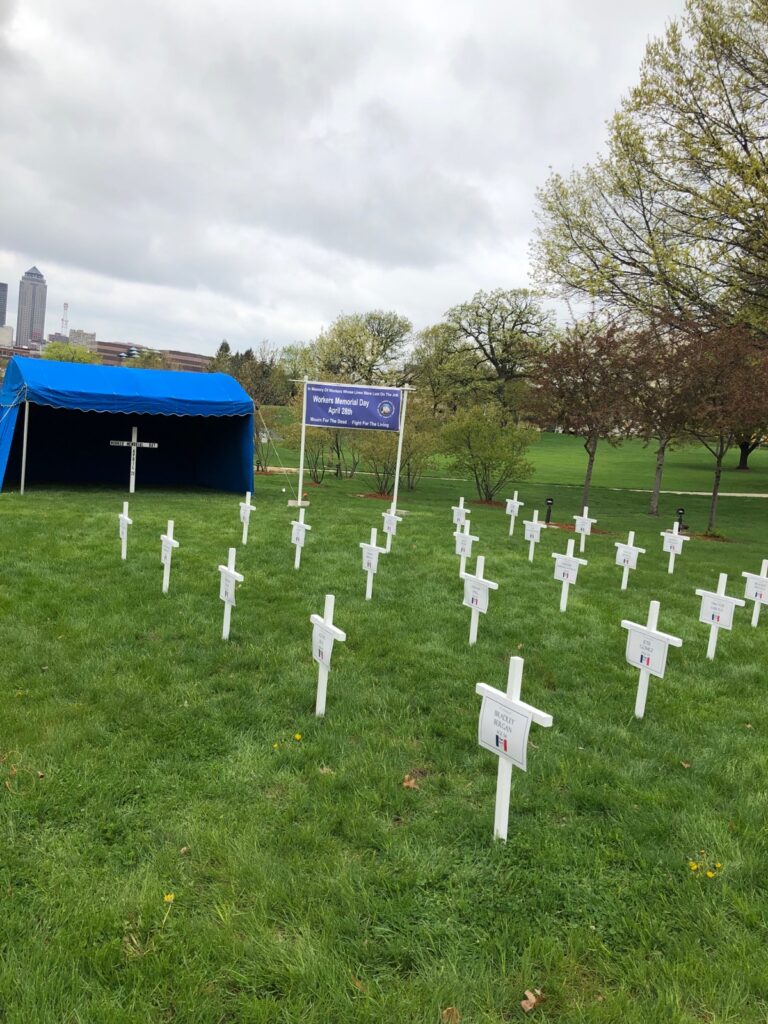 Sunday, April 28th marks Workers' Memorial Day. A day to remember and honor those who died in the workplace or while serving our country in the military last year. Workers' Memorial Day is also a day when we renew our commitment to worker health and safety in the workplace.
At Evora Group, we are fortunate to not have experienced a fatal workplace injury in our nearly 25 years of business, yet we join Governor Kim Reynolds, Lt. Governor Adam Gregg, in addition to many state and local public officials and labor unions, honoring the 26 Iowans who died from injuries sustained while working in 2018. This beautiful memorial service reminds us of the importance to continually demonstrate and communicate our safety and health commitment to workers and others.


---
Safety in the workplace doesn't happen by accident (pun intended). Safety in the office, on the road, and at our jobsites is an educated practice that we strive not to become complacent about. Our Health and Safety Coordinator, Dani Bowlin, has run our Safety Program for the past 10 years and was interviewed to discuss our program.
As Evora Group's Safety Coordinator, what do you feel is the most important part of your duties in this role? 
Keeping safety in the forefront of everyone's minds. We invest a significant amount of time and company resources to make sure that the people who come to work each day are not only safe, but think safety. Keeping a policy where staff are encouraged to bring forward concerns of safety or health hazards in the workplace is also important. This allows us to work together to implement trainings, policies and controls for those hazards.
How has workplace safety changed for Evora Group in the last 10 years? 
The Safety Program has grown and strengthened mainly by the buy-in of employees.  Once the program was placed in front of everyone on a consistent basis, the program strengthened on its own due to employees taking the program seriously and making safety a priority.  In September 2011, we launched a Safety Team; comprised of employees in various roles across the company. The Team has since met on a regular basis and they contribute to our safety program's continual development and implementation. 
What are some unique ways you present safety topics to the Evora Group staff? 
Myself, along with the Safety Team, regularly discuss the safety and health risks associated with the work that we do; those topics are then presented to our staff on a monthly basis through writeups and quizzes.  June is National Safety Month, and it is a big one here at Evora Group.  We have interactive safety trivia, games and videos throughout the month and an activity day where everyone gets together for a lunch-and-learn of safety fun. We've had guest speakers come in to discuss distracted driving, and we ask for staff participation, such as submitting photos of friends, and loved ones to display as the reason they stay staff in the workplace.
If a company does not currently have a safety program, how would they start that process? 
Every company – regardless of size-  should have a point of contact for safety: a Safety Coordinator.  That person then needs to be trained in OSHA – work with their leadership team to write the programs, train the staff, spread the importance.  There are a lot of great resources to support your program to look into. Evora Group partners with Master Builders of Iowa (MBI) and Iowa OSHA for education and support.
If you visit Evora Group's headquarters in West Des Moines, just short of the main doors, you'll see a large safety display. The bright neon numbers shine the number of days their staff have worked without an OSHA reportable injury.  CEO, Mary Thomsen, says "Our staff take pride in watching that number climb, knowing that their contribution and commitment to themselves and to their coworkers brings them home safely to their family and friends every night."
Safety programs can be complex – they are full of details and trainings and cover a substantial amount of the 'what if's' a job can throw your way. But looking beyond the procedures, and the investment of time and resources, is a company who feels like family and wants you to return home to yours. A company that looks at safety not as an option, but as the foundation in all we do. Today, we recommit that to our staff and to our clients.