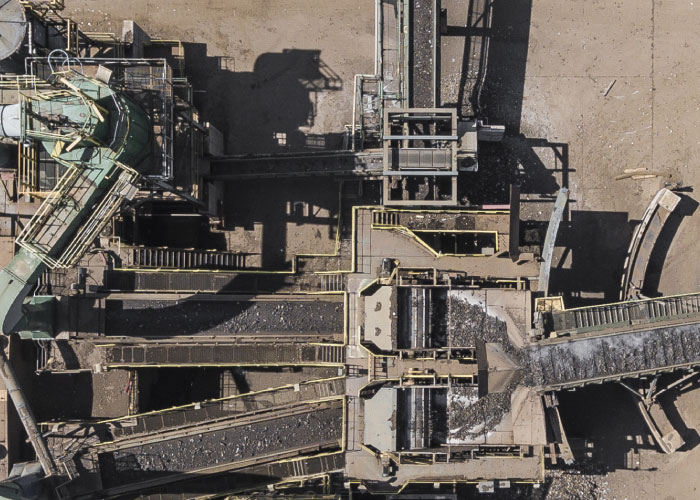 Storm Water Permitting for Industrial Facilities
Understanding whether your facility needs to obtain coverage under one of the several general storm water permits can be a bit of a challenge in and of itself. You may be asking yourself…
What does the term "storm water discharge associated with industrial activity" mean?
Does my industrial facility need to obtain coverage and develop a Storm Water Pollution Prevention Plan (SWPPP)?
Which general permit requirements is my facility coverage under?
In this article, we lay out the defining items that determine whether your facility needs to be permitted under the General Storm Water Permit #1 in the State of Iowa.
Introduction
As part of the Clean Water Act, the National Pollutant Discharge Elimination System (NPDES) was developed to address impacted storm water and wastewater leaving industrial facilities and entering surface waters. Iowa has elected to promulgate several general permits that apply to different facilities and/or activities where storm water runoff may be contaminated. Knowing whether your facility needs to obtain coverage under one of these permits is required by law and needs to be obtained before any potential storm water impacting activities take place. Below are descriptions of activities and facilities that are required to obtain coverage under NPDES General Permit #1.
By Definition
"Storm water discharge associated with industrial activity" refers to storm water discharges through conveyances which are directly related to manufacturing, processing, or raw materials storage areas at an industrial facility where material handling equipment or activities, raw materials, intermediate products, final products, waste materials, by-products, or industrial machinery are exposed to storm water.
For the purposes of this definition, material handling activities include the storage, loading and unloading, transportation, or conveyance of any raw material, intermediate product, finished product, by-product, or waste product. Additionally, if you have no exposed materials or processes which could contaminate storm water, then a permit may not be required (Read No-Exposure Exemption below).
By Standard Industrial Classification (SIC) Code
Specific industrial activities have been identified as being subject to the storm water discharge permitting requirements where certain materials and/or activities may be exposed to storm water. A list of SIC codes that have been defined as constituting "Industrial Activity" can be found here.
No-Exposure Exemption
If all industrial materials and activities at your facility are protected by a storm resistant shelter that prevents exposure to rain, snow, snowmelt, and/or runoff, you may not need a storm water permit. The No-Exposure Certification Form supplied by the Iowa Department of Natural Resources (DNR) can assist you in determining whether your industrial facility can be exempted from obtaining a storm water permit and developing a Storm Water Pollution Prevention Plan (SWPPP). If you can answer "No" to all the items in Section C of this Form, then you should compete, certify, and submit the Form to the DNR for consideration of an exemption from the storm water permitting requirements.
Additionally, the no-exposure exemption can only be applied on a facility-wide basis, not for individual outfalls or specific areas of your facility. If any industrial activities or materials at your facility are exposed to precipitation, the entire facility must comply with the storm water permitting regulations and a sitewide SWPPP must be developed.
When your receiving stream is an Outstanding National Resource Water or Outstanding State Resource Water
Coverage under the NPDES General Permits cannot be obtained for any facilities or construction sites that may degrade an Outstanding National Resource Water or an Outstanding State Resource Water from impacted storm water discharges entering these streams. An individual NPDES discharge permit is required to be applied for and obtained if your industrial facility will have exposed materials and/or activities that could impact storm water and enter these streams or lakes.
A listing of the outstanding waters in Iowa can be found in Appendix B of The Iowa Antidegradation Implementation Procedure. If your facility will be discharging impacted storm water to one of the receiving waters, an individual NPDES permit will likely have to be obtained.
Need additional clarification? We are happy to walk you through the specifics. Give us a call at 515-256-8814.
---
Check out additional resources below:
Iowa Department of Natural Resources
Iowa Department of Natural Resources. "Appendix A: Definition of Storm Water Discharge Associated with Industrial Activity."
Iowa Department of Natural Resources. "No-Exposure Certification For Exclusion From NPDES Storm Water Permitting." DNR Form 542-1249.
Iowa Department of Natural Resources. "Table 1: Facilities or Activities Defined as "Industrial Activities" Subject to Storm Water Discharge Application Requirements."