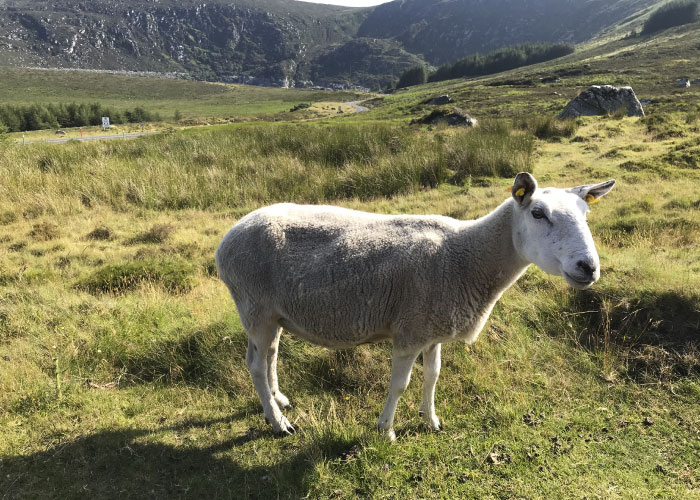 Unique Company Benefit That Sent Calvert On An Epic Adventure!
When Leah Calvert, Professional Geologist, boarded the flight to Ireland, she didn't have to think twice about her bank account or vacation balance. Looking ahead to the excursions, brewery tours and site-seeing events, she and her husband were able to enjoy the week-long adventure paid on her behalf by her employer, Evora Group.
"Evora Group not only paid for the airfare, hotel, and expenses, but the trip included an extra 5 days of paid time off," Calvert explained. "You have a little parent guilt when you take vacations without the kids, but this trip provided my husband and I with the extra funds to keep our family vacation on schedule for this fall and provided valuable time away to recharge with just my husband."
For nearly 10 years, Evora Group has awarded trip giveaways to lucky employees in an annual raffle. "Employees have traveled all across the globe," shares CEO, Mary Thomsen. "It's a unique benefit that we enjoy sharing with our staff." From the vineyards of California, to Disneyworld, to Turks & Caicos, to Ireland – Evora Group has seen a variety of destinations selected for what many employees describe as a once in a lifetime opportunity. "We're an employee-focused company; we value the work/life balance by offering flexible schedules, extended paid holidays, relaxed maternity policies, a dog-friendly atmosphere, and paid time off to volunteer in our community. We find that most employees place a high value on experiences – we hope that this perk separates us from other firms and demonstrates our commitment to our most valuable assets," added Thomsen.
"Some of my friends travel for work, and sometimes to some fun locations – but they end up stuck in conference rooms and training seminars all day. This was a trip where I unplugged from work and explored Ireland without the financial burdens that sometimes weigh on families wanting to take a global adventure," adds Calvert.
Evora Group is an employee-owned company, proudly serving the Midwest for 25 years; they are a recognized Top Workplace in Iowa by The Des Moines Register and this trip is one of the many unique benefits offered by the firm.
Interested in joining this team? Check out the exciting opportunities available at Evora Group here.