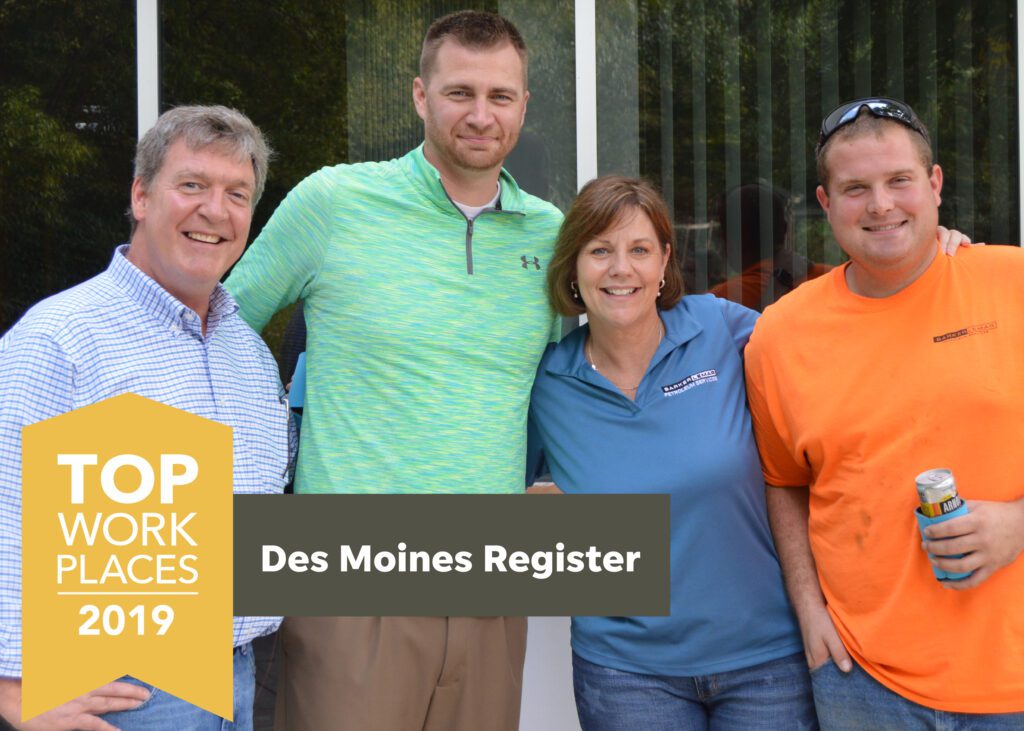 Des Moines Register Names Evora Group a Top Workplace in Iowa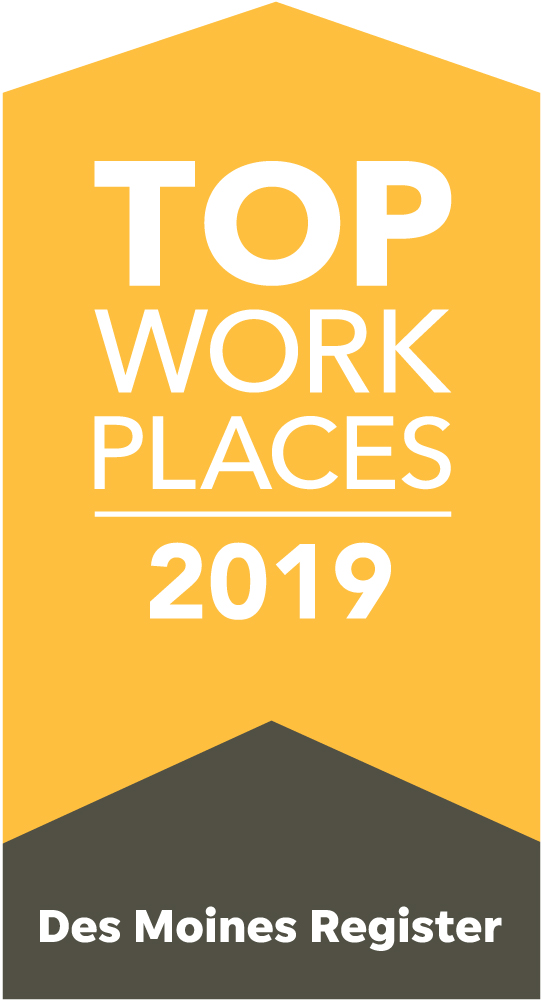 Evora Group has been awarded a Top Workplaces 2019 honor by The Des Moines Register.  The list is based solely on employee feedback gathered through a third-party survey administered by research partner Energage, LLC. The anonymous survey measures several aspects of workplace culture, including alignment, execution, and connection, just to name a few.
"Top Workplaces is more than just recognition," said Doug Claffey, CEO of Energage. "Our research shows organizations that earn the award attract better talent, experience lower turnover, and are better equipped to deliver bottom-line results. Their leaders prioritize and carefully craft a healthy workplace culture that supports employee engagement."
"I am so proud that our employee feedback has earned us this honor," said Evora Group CEO, Mary Thomsen. "In a growing and competitive job market, it becomes more important each day to stand out as a great employer in our community; as we continue focusing on employee culture, professional development and competitive market benefits, our hope is that anyone seeking to put roots down in a growing and successful company will look to Top Workplaces and see what makes us uniquely, Evora Group"
Evora Group held various mini-events throughout the week, to celebrate this honor. From a champagne toast on Monday, to ice cream sandwiches, employee luncheon, a snack trolley, and a patio social hour – Evora Group staff was able to share a sense of pride in their Top Workplace culture.
"Becoming a Top Workplace isn't something organizations can buy," Claffey said. "It's an achievement organizations have worked for and a distinction that gives them a competitive advantage. It's a big deal."
This is the second year, Evora Group has received the Top Workplace honor. The Des Moines Register in total, recognized 135 Companies and Organizations in Iowa as Top Workplaces for 2019 – read the full list here.
---
About Evora Group
Looking to celebrate 25 years of business in 2020, Evora Group is your partner for environmental and petroleum solutions. They focus on areas including solid waste engineering and compliance; petroleum release assessment/ remediation; petroleum equipment repair and construction; regulatory training; ecological assessments; as well as air, land, and water regulatory services. Evora Group's commitment to innovation and discovery of solutions to problems – both old and new – has served to elevate their reputation in the industry.