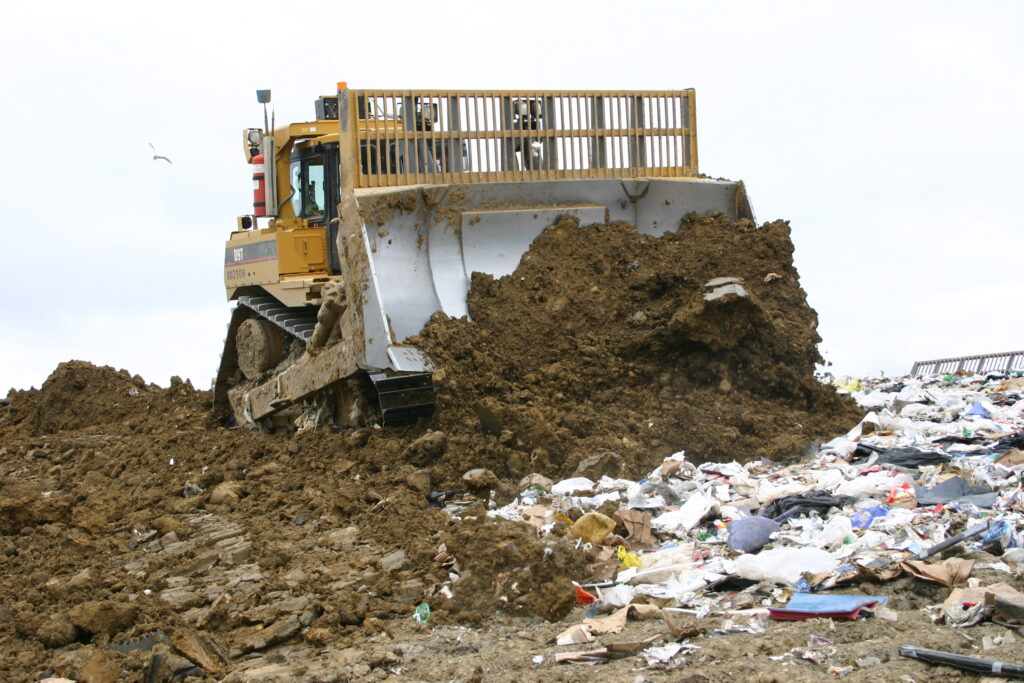 Spring Cleaning at your Landfill
We realize that this spring hasn't been business as usual. We hope everyone is able to be safe as they continue their essential integrated solid waste management operations. Thank you for all that you do and please continue to work with health officials, regulators, and industry leaders to maintain safe operations.
Spring weather brings unique operational challenges and opportunities. Here are some tips to improve your operations during spring.
PREVENT MAINTENANCE MAYHEM
Over the cold winter, some maintenance activities on equipment may have been delayed. Now that warmer weather is here, you'll likely be using the equipment more than you were in the winter. Take some time to perform any delayed preventative maintenance items and get ready for the season (i.e., Blow out the radiator, inspect for wear on any hoses or belts and replace as necessary, etc.). It is better to fix equipment now compared to the busy spring facility activities.
FILL 'ER UP
Off-road diesel prices have steadily declined since January 2020. National prices are approximately $0.30/gallon less than a year ago. Now might be a good time to take advantage of these lower costs. Additionally, now is a good time to inspect your fuel storage container, secondary containment system, and dispensing equipment and to make any needed repairs. Fiberglass tanks, fuel hoses, dispenser pumps and nozzles, and fuel filters are crucial to keeping equipment running. Need assistance completing fuel system maintenance? Give our Petroleum Solutions team a call 515-327-4999.
LITTER UNDER SNOW
As spring begins to slowly reveal itself, snow melt will uncover all of winter's sins (i.e. accumulated litter). If the job of cleaning it up seems overwhelming, develop a plan that divides up your site, working on each section and then moving to the next. At the same time, look for areas where additional fencing could potentially help reduce litter in the future.
SPRING RAINS CAN BE MUD PAINS
Besides the pain of having to constantly deal with the muddy conditions for operations, mud can also present a serious safety risk. Before the inevitable happens (customer vehicles stuck in mud), be sure to review your towing policies and communicate the procedures with staff. Also remind staff to use three-points of contact when getting on and off equipment. Muddy and/or wet boots can cause staff to slip and fall off equipment if they're not maintaining three-points of contact.
DON'T BLOW A GASKET
Freeze/thaw cycles are also really hard on hoses associated with your gas and leachate collection systems. Spring is a great time to check hoses for cracks and perform any needed maintenance and replace hoses as necessary. Also, make sure they are properly supported, so they will positively drain and not accumulate fluid.
TIME FOR PLANTING
If you identify areas of your cap needing repaired or reseeded, perform this work as soon as you are able to get equipment on your slopes and the temperatures are stable for seeding. If you can do this between spring rains, the new vegetation can get well established and help prevent erosion.
CRACKING ME UP
Frozen conditions and freeze/thaw cycles can wreak havoc on any penetrations through your landfill cap. Thus, spring is a good time to check on the seals surrounding penetrations through the cap to make sure they are intact and limiting emissions. This is especially important if you are subject to NSPS regulations and/or surface emission monitoring. And while you are out on the cap, check to see if any repairs are needed.
Evora's team provides complete consulting and field maintenance solutions. Connect with a member of our team to discuss your needs.