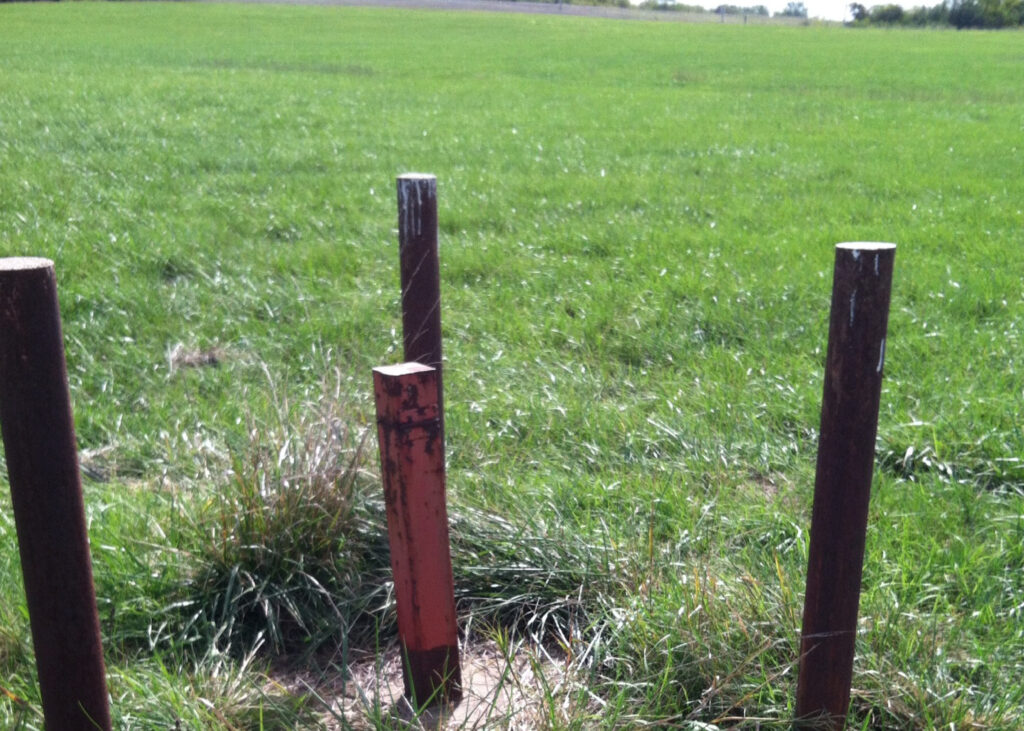 A Deeper Look into Ending Post Closure
What Route Are You On? – Data Collection
Whether you manage an open or closed landfill you are required to collect specific data to maintain compliance with your permit. Data is collected in a variety of ways through sampling, inspections, and monitoring. As you know, these activities come at a cost. From laboratory fees to your field collection data and analysis – every site works diligently to maintain the highest level of compliance while keeping their budget in mind.
So, how do you maintain compliance AND reduce costs for managing your site? First step – data collection.
Optimized Data Collection Strategy
Evora Consulting will work closely with your team and regulatory agency to develop a data collection strategy specific to your site that helps make decisions or supports moving toward a goal, such as ending post closure. Data collection for the sake of data collection is wasteful. Without a proactive data collection strategy, your compliance costs will likely remain the same, or increase, for the duration of your permit and potentially longer.
Tailored Site Compliance Strategy Impact
Evora will analyze the current data available for the site and design a site-specific compliance strategy that will guide collection of pertinent data at specific timeframes to make the case that the site is positioned to reduce the frequency and/or quantity of data collected, as shown in the graph below.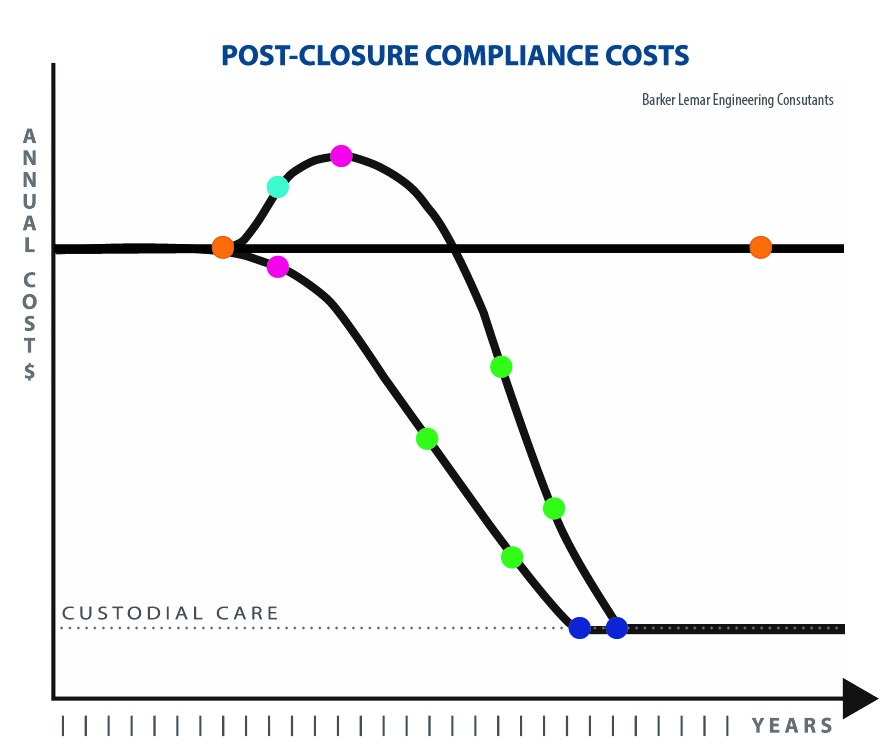 If our analysis determines we have enough data to demonstrate the site can maintain compliance with less monitoring parameters, we will submit a permit amendment request specific to your site's monitoring activities. This may result in reduction to your specific permits requirements, such as reducing the number of monitoring wells sampled and/or the frequency of sampling or inspections. There may also be activities you are doing, such as leachate collection, that can be eliminated to create a better compliance situation when post closure ends. Read some of our successful case studies here.
Minimize or End Post Closure Care Requirements
In general, reducing or ending post closure care will require:
• The final cover to be intact and stable;
• The groundwater quality to be well defined with stable or decreasing trends;
• Gas migration to not be occurring, above or below ground, at a level that creates public safety concerns; and
• Leachate is controlled or contained to the extent that it does not pose a threat to surface water or groundwater.
Once your site has met the above mentioned requirements and the regulatory authority agrees that the site poses minimal risk to human health and the environment, maximum reduction in annual costs can be achieved requiring only custodial care from then on. In many cases, it is likely that this level of minimal custodial care can be achieved within the typical 30-year post closure period.
Evora has leveraged our extensive landfill engineering and groundwater optimization expertise, as well as our 25-year relationships with regulatory agencies to achieve extensive cost reductions on behalf of our clients. We are proud to have implemented strategies for our landfill clients across the state with varying levels of savings and look forward to working with you.