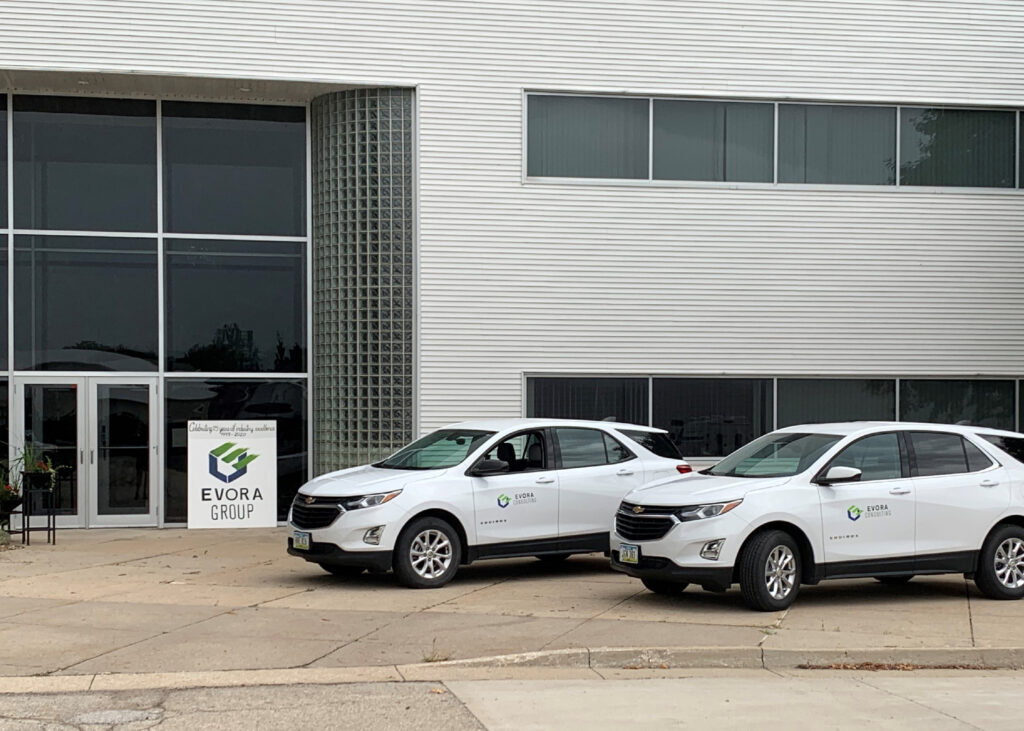 This summer, Barker Lemar is proud to be celebrating 25 years of serving the Solid Waste, Environmental, and Petroleum industries. Without you – our valued partners – we would not be celebrating this huge milestone, and we wanted to take a moment to extend our thanks for your continued trust in us. It has been, and will continue to be, our honor to work alongside you and your staff to help your operations, programs, and services achieve their goals. Thank you for allowing us to be a part of your team.
While we treasure our humble beginnings, we realize that we have grown beyond the namesakes of our company founders and it is time to evolve. Therefore, we are excited to announce that the Barker Lemar companies will now collectively be known as Evora Group. Our Engineering company will transform into Evora Consulting and our Petroleum company will emerge as Evora Petroleum Solutions. The word Evora is rooted in the word evolve which is defined as to "unfold, open out, expand"; figuratively, it means "to make clear, disclose, produce, develop". We believe our new name embodies our commitment to continue to expand our capabilities, service offerings and our dedication to you, our partners.
Evora Group CEO, Mary Thomsen, "This corporate name change reflects our company's commitment to evolve and broaden our solution offerings; to help shape the future of the environmental, solid waste, and fuel dispensing industries we serve." We recognize that there may be administrative items that require attention regarding our name change and we are happy to provide whatever assistance is necessary as we transition. In the coming days, we will reach out to address these items directly with you.
Our website address is now www.evora-group.com and our email addresses will follow this style, as well. For the foreseeable future, our barkerlemar.com email addresses will forward seamlessly and our barkerlemarcompanies.com web address will redirect automatically, so there should be no difficulty in reaching out to us. Be sure to check out our new logo being painted by a local artist below!
Thank you, once again, for your continued partnership with us and for being a member of the Evora Group. We are excited about the next 25 years!