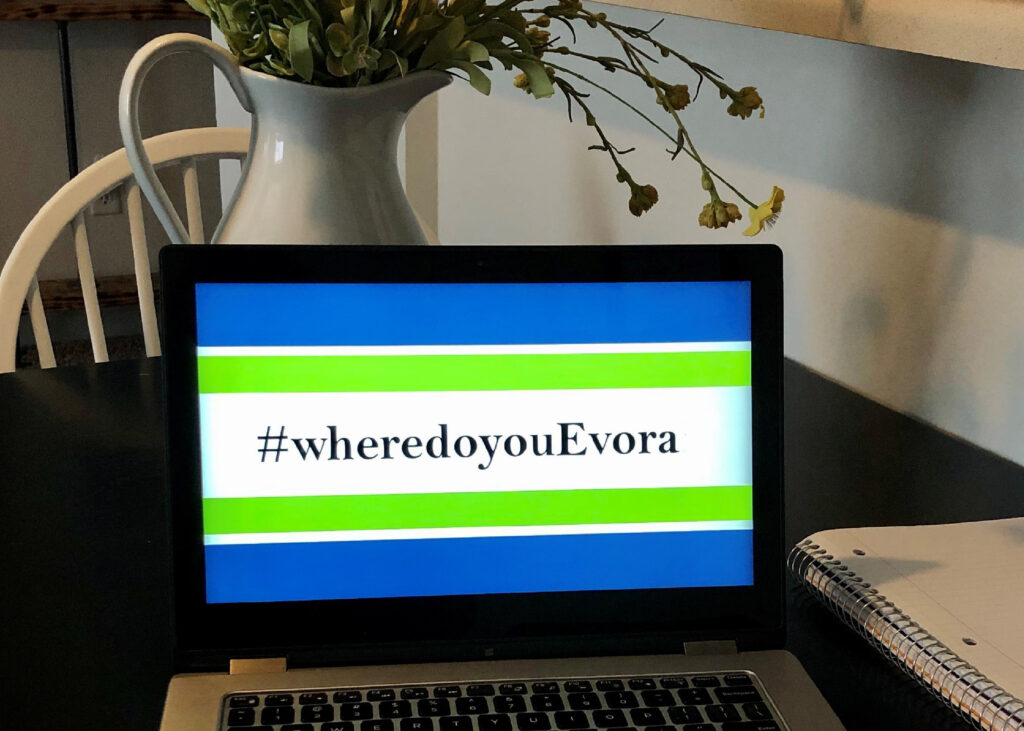 Our staff have been amazing throughout this pandemic with their adaptability to what sometimes feels like an ever-changing work environment. Our recent statewide positive case numbers, combined with our willingness to provide parents with flexible options to adjust as school's pivot, has led Evora Group to once again encourage staff to work from their homes. Our staff have evolved with us as regulations have fluctuated, moving smoothly from working in the office to working from home and back again, helping each other with tasks to keep up efficiencies and participating in safety measures around the office.
These transitions have been difficult at times, but our staff have stayed strong and dedicated to our clients and each other. We've worked hard to maintain "business as usual" as best we can in these strange times. We've held multiple virtual events, including virtual happy hours, lunches, staff and project meetings, and even bingo/trivia games.
This past week, we decided to launch a #wheredoyouEvora campaign, starting with some of those who have transitioned to working from home.
---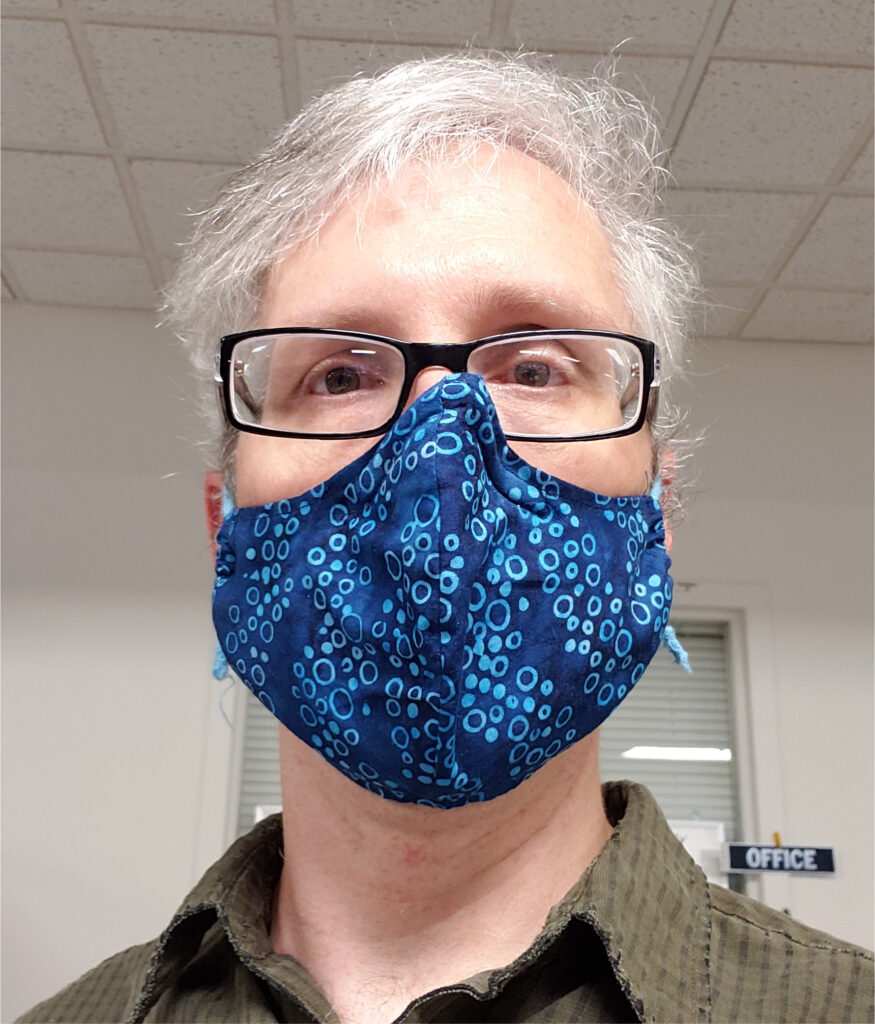 Mark is our Senior Environmental Analyst and all-around Excel guru within Evora Consulting. He works primarily with groundwater and air quality data including preparing emissions calculations for air quality reporting, preparing and reviewing groundwater statistics, and serving as database manager for groundwater clients, etc.
Mark transitioned to working from home in March and has worked a few days here and there in the office, when needed.
He appreciates the company's flexibility in allowing him to move back and forth from home to office, "Some days it (working from home) works very well, since I have zero commute time, I can see my kids, check on my dog, and drink my wife's favorite coffee; other times, having the space at the office available prevents all the days from running together, much like the movie Groundhog Day!"
---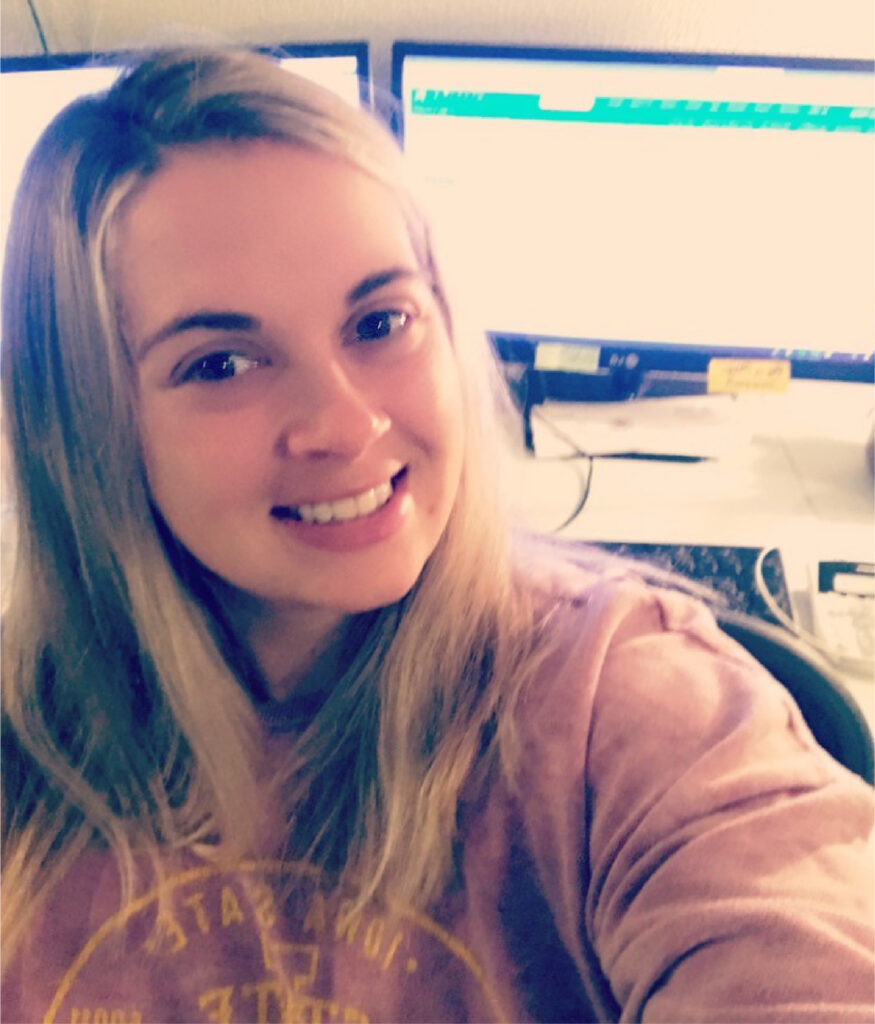 Jackie began working from home in March – during our initial phase of remote work.  Jackie rejoined the office staff in June but has recently gone back to working from home.  She is our Petroleum Services Coordinator with Evora Petroleum Solutions, and manages many tasks, including taking phone calls from petroleum clients, scheduling our Service Technicians, and creating invoices.When asked how she feels the company has evolved throughout this pandemic, she said,"Our company has always strived to make the best of every situation. Working from home looks different for every individual, and I believe our management team is empathetic to those differences. The workplace might look different, but our company's compassion has stayed the same."
---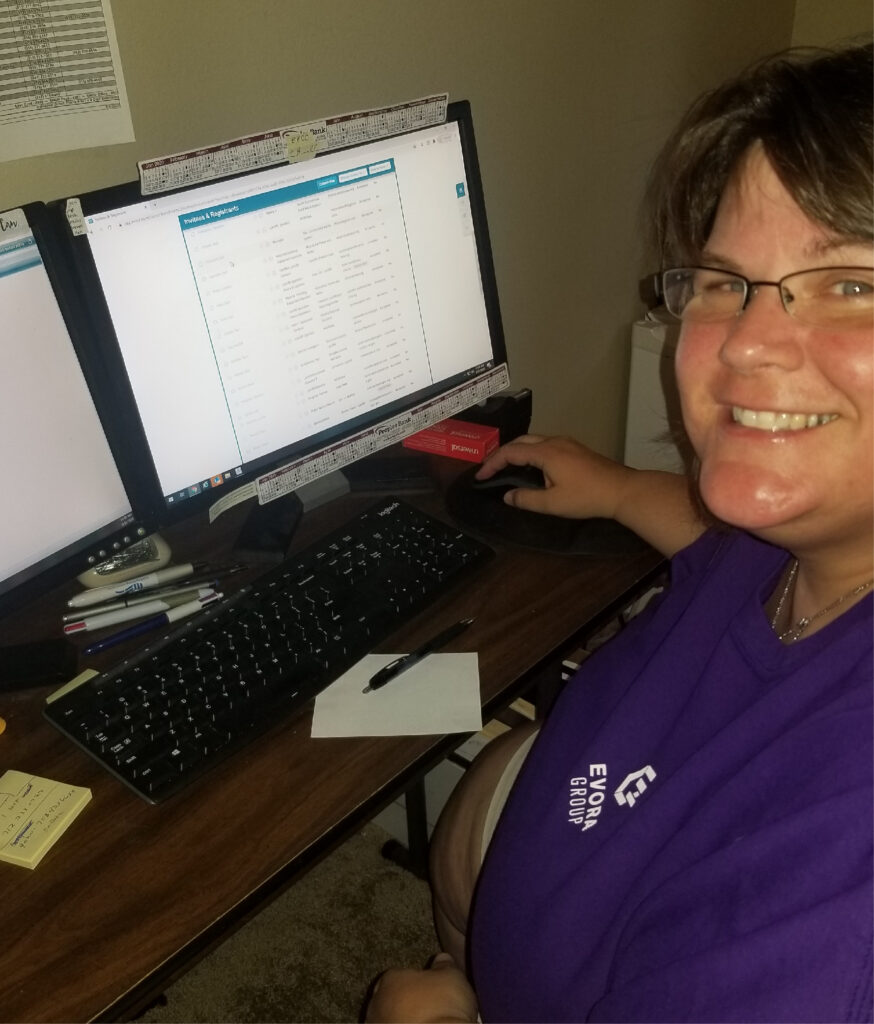 Our Health and Safety Coordinator, Dani, is serving our workforce from her home, as well. Like Jackie, she worked remote beginning in March, returned to the office in June, and is now back home again. She wears many hats for Evora Group. Assisting our training staff with logistics of classes including registration, payment, and technical difficulties, coordinating all safety procedures, quizzes, and events, and scheduling and maintaining records of all employee physicals and certifications are just a few of the many tasks she takes on.
Dani is proud of the measures Evora has taken, saying, "During these trying times, the necessary transition to working from home would not be possible without the strong support system our staff experiences at Evora Group. Everyone works together to ensure that no one goes without the help and backing they need to be successful at home. Evora Group Management is working hand-in-hand with everyone to ensure their individual and unique circumstances are taken into consideration, so everyone can be productive and that clients do not go without service, all while giving staff the freedom to do what is necessary to take care of their families and homes."
---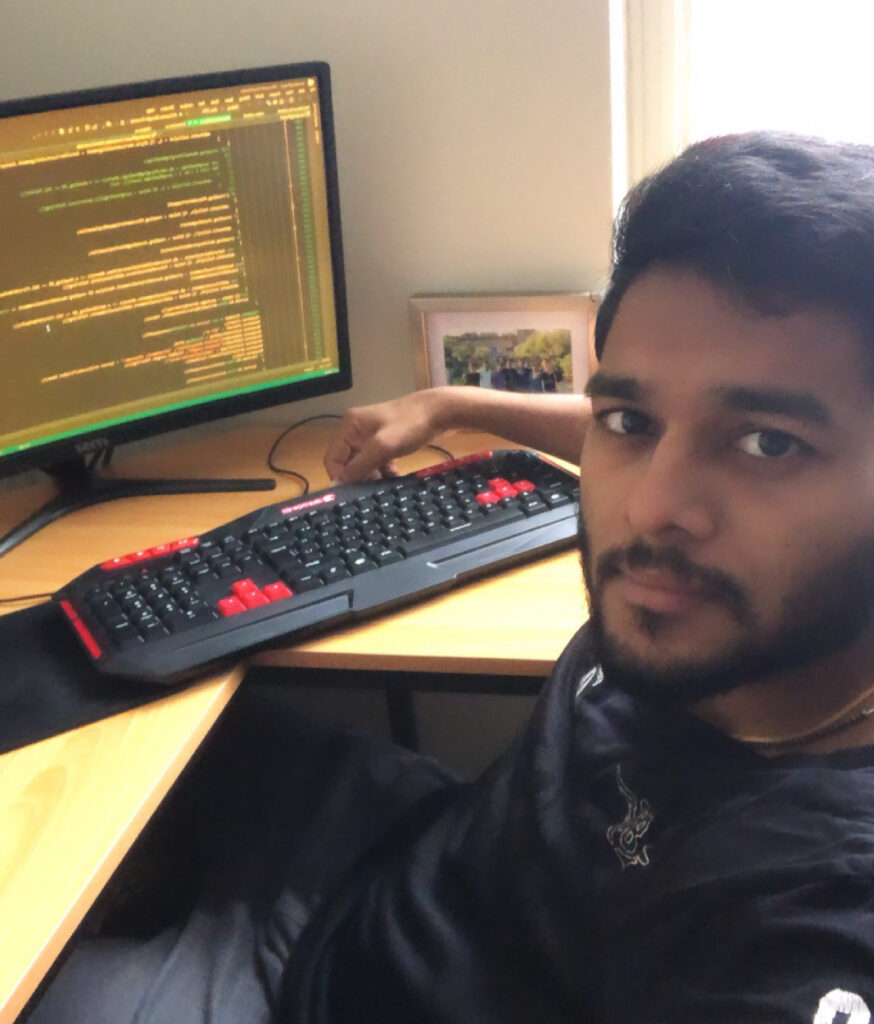 Chirag is an Application Developer within our Evora Consulting company. He designs and codes software applications, works closely with clients through application project life cycles, generates output from complex SQL databases, and more!
Chirag is doing well working from home and thanks his team for maintaining regular communication. "My supervisor, Chris, has checked in frequently with weekly meetings to discuss developments in my projects and tasks. It's helpful to have this continuous communication to make sure we are on the same page with how projects should be prioritized."
Overall, we are so proud to have employees that make the best of the curveballs that 2020 continues to throw us. Check back next month as we continue our #wheredoyouEvora campaign with our field staff!