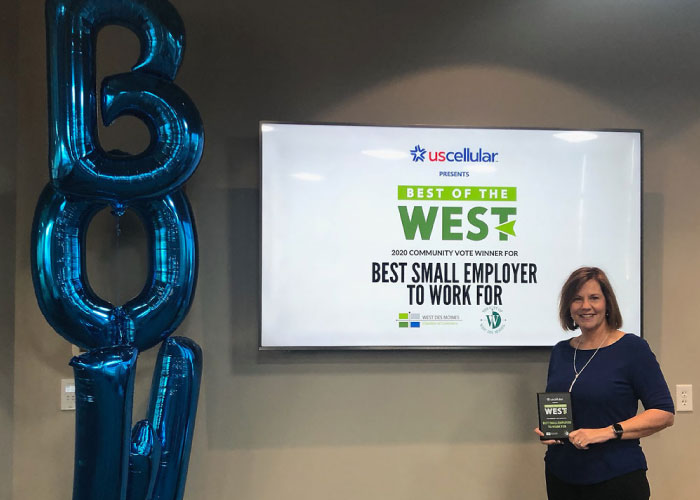 Evora Group recognized among Best of the West
The West Des Moines Chamber of Commerce and City of West Des Moines announced the winners of the first annual UScellular™ Best of the West Awards, recognizing Evora Group as the 2020 Community Vote Winner in the Best Small Employer to Work for category.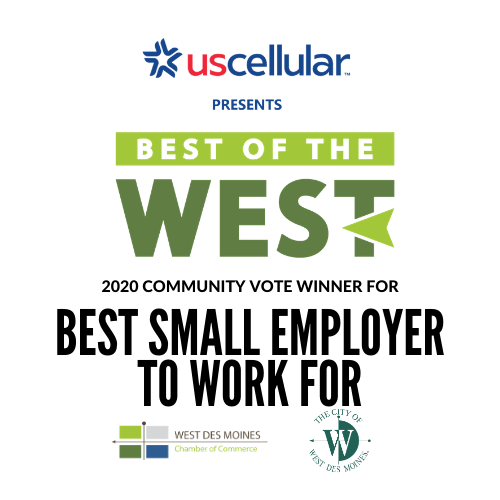 Evora Group who is celebrating 25 years of business in 2020, is a three-time winner of the Top Workplace in Iowa award and is excited to receive special recognition from our local community in West Des Moines.
"2020 has certainly been a year where we see the commitment of our team to each other and to our clients," said Evora President/CEO, Mary Thomsen. "It is a focus of our firm to provide a meaningful employment experience and foster partnerships with businesses in our local area, as well across the Midwest. This award energizes us as we look towards continued growth and staff development in 2021."
We want to thank the City and West Des Moines Chamber for recognizing Evora and the other amazing companies who received recognition this year.