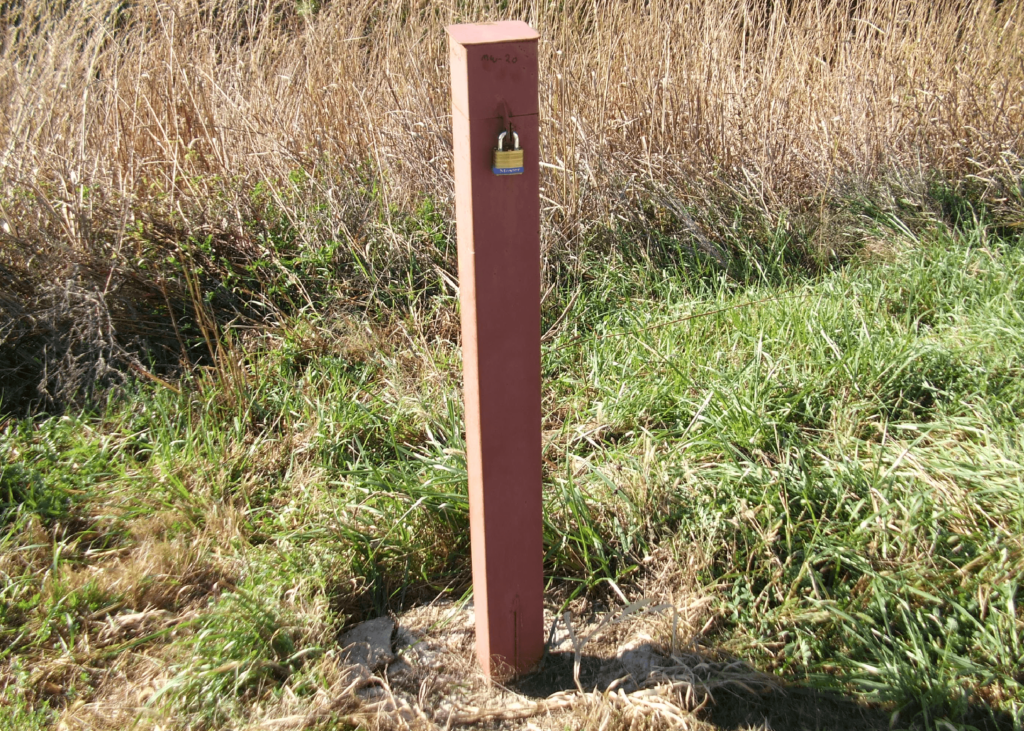 Case Study: Contaminated Site Project
Excavation of soil for a building expansion at an industrial facility along the Mississippi River in Iowa revealed areas of metal contamination. Evora was contracted in May 2018 to abandon five monitoring wells in the area of the building expansion and to analyze soil and groundwater samples from the remaining monitoring wells to produce a site assessment report and provide direction on further assessment of the contamination plume. Ten soil borings were collected around the source of contamination and were analyzed for the presence of metal contamination by lab sampling and X-ray Fluorescence (XRF) scanning and the remaining groundwater monitoring network was sampled using low-flow techniques.
To determine the horizontal and vertical extent of groundwater contamination emanating from the source, seventeen monitoring wells were installed in February 2019, July 2019, and February 2020 ranging from 20 feet deep to 135 feet deep. Several in-situ groundwater samples were also obtained using a discrete groundwater sampling apparatus from depths of 20 feet to 110 feet. Locations of installed wells and discrete sampling ranged from facility areas to road berms to shallow wetland areas along the Mississippi River.
Continued groundwater monitoring of the expanded sampling network was implemented to determine compliance with the groundwater protection standards (GWPS) at the facility boundaries and to monitor the metal concentration within the contamination plume.
---
Evora provides site-specific assessment, remediation, compliance, and technology services across the Midwest. Our team of engineers and groundwater professionals have been working with clients to assess and remediate sites for decades, moving them forward by developing and working through comprehensive plans to achieve No Further Action (NFA) status. Our extensive experience in developing plans to remediate contamination, combined with our experience designing remediation systems, excavating contamination and navigating the regulations allows Evora to provide a comprehensive approach to contamination. Connect with Professional Geologist, Leah Calvert at lcalvert@evora-gorup.com for more information.