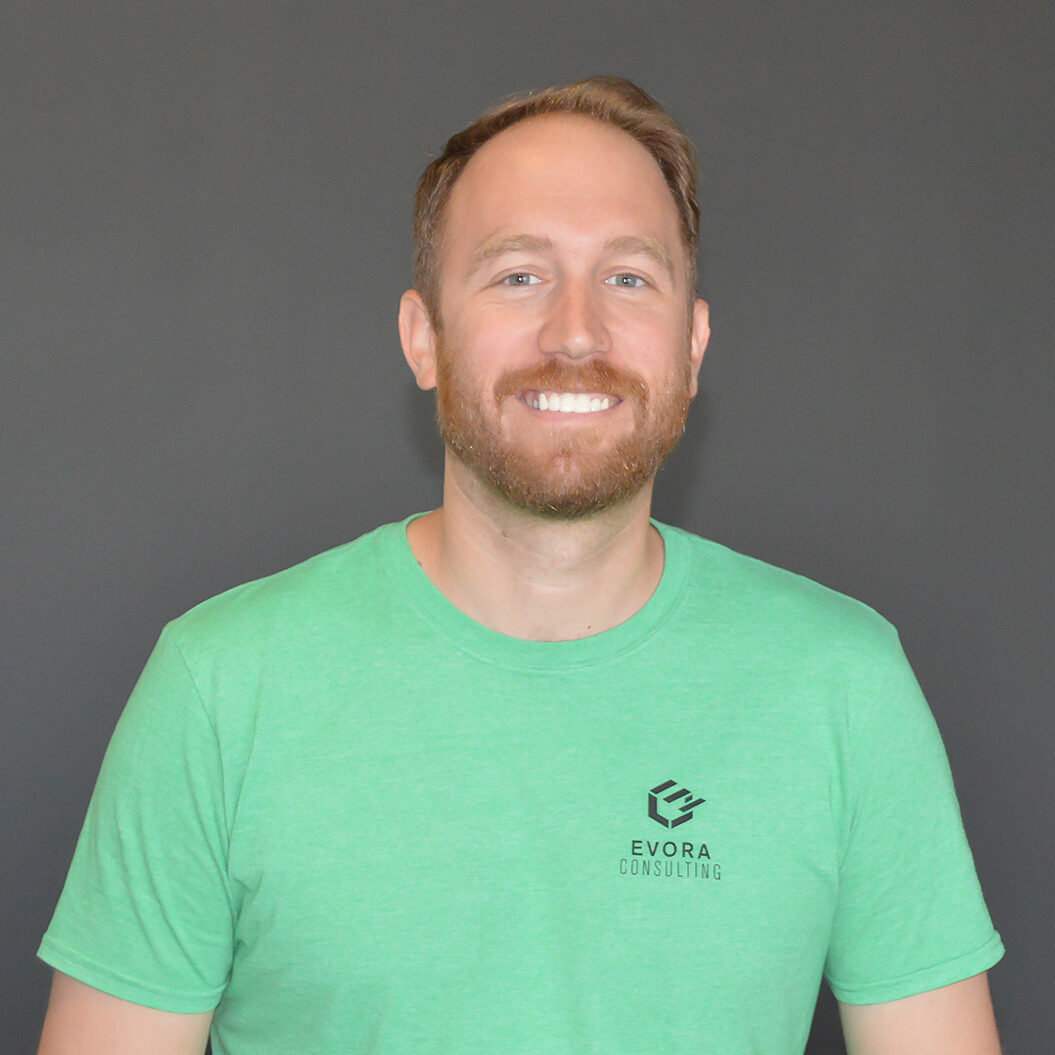 Kevin Jensen
Environmental Compliance Lead
"Routine and effective training is key to maintaining environmental compliance and safe operations at industrial and commercial facilities."
Kevin Jensen has led educational training programs throughout his 10-year career as an environmental compliance professional. Before earning his Bachelor of Science degree from Iowa State University in 2011, he interned at Fort Dodge Animal Health where he developed new training programs for their EHS department. After graduation, he joined John Deere Des Moines Works as an environmental technician, providing compliance training to over a thousand manufacturing personnel in the fields of hazardous and universal waste management, stormwater pollution prevention, SPCC compliance, and chemical safety. Additionally, he assisted manufacturers and foremen daily to ensure that various waste streams were handled and disposed of accordingly.
In 2014, Kevin joined global agricultural origination and processing company, ADM, as an environmental coordinator. In that role he led the environmental compliance program over multiple operations including grain handling and crushing, solvent extraction and refinement of soybean oil, coal and natural gas co-generation operations, and laboratory testing wastes. Kevin was also responsible for annual personnel trainings on hazardous and universal waste management, stormwater pollution prevention, SPCC compliance, and chemical safety.
Over the past 6 years as Environmental Compliance Lead with Evora Consulting, Kevin's extensive background in compliance has supported his client's goals and regulatory responsibilities which he continues to bring with him into the training classroom. Kevin works closely with solid waste, industrial, and petroleum facility operators providing required annual trainings as well as developing custom environmental training programs to meet their operational needs. As a Project Manager, he implements strategies that support landfill and superfund site compliance, environmental due diligence, and groundwater data analysis and reporting, as well as various other air, land, and water quality monitoring and reporting projects.
Training Specialties include:
Appliance Demanufacturing (IA)
Landfill Operator Certification and Renewal (IA)
UST Operator Training Certification and Renewal (IA, NE, IL)
Annual Stormwater Pollution Prevention (IA)
SPCC Compliance Training (IA, NE, IL)
Hazardous and Universal Waste Management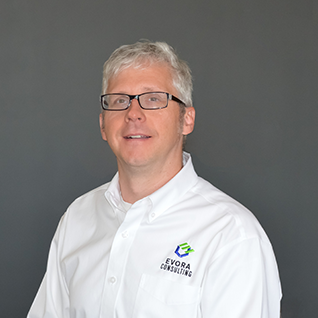 Mark Mayhew
Senior Environmental Analyst
As Senior Environmental Analyst for Evora Consulting, Mark Mayhew brings his extensive experience in compliance management and data analysis to solid waste, industrial and petroleum facilities. His knowledge of current and developing federal, state and local regulations has provided him the opportunity to see how regulations apply to various situations and have a broader picture of the evolution of the rules, applicability and interpretations – ensuring clients are compliant with all regulations at all times. His experience extends to special projects such as greenhouse gas reporting and air emissions/Title V permit compliance.
Over the past 5 years, Mark has lead various training programs from Underground Storage Tank Operator Training and workplace safety.
Training Specialties include:
UST Operator Training Certification and Renewal (IA, NE, IL)
Thank you for your interest in Evora Group! We look forward to discussing your training needs.
We are proud to provide training and certifications necessary to remain in compliance and/or improve operational safety and efficiencies at your facility. 
Complete the form below to learn more about our private customized programs.