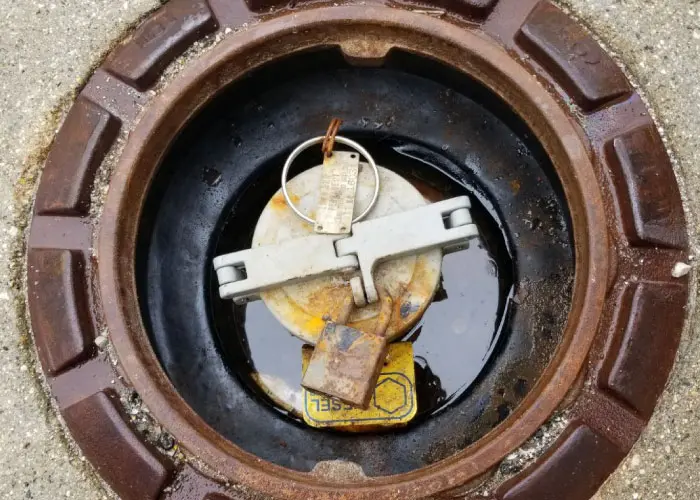 Spring Spill Bucket Maintenance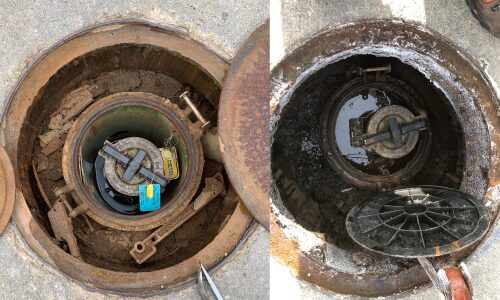 As summer begins to reveal itself, the warmer temps may also be exposing potential damage caused from this past winter. Polar vortex temperatures, snow melt, and wear and tear of traffic – including snowplows – can cause problems above and below your pavement. Water and/or fuel sitting in spill buckets will damage the buckets over time, causing them to rot or rust out. If the interior of the spill bucket has been compromised, there is a potential threat to the environment. Damaged lids or buckets must be replaced.
Petroleum Services Manager, Grant Palmer recommends looking out for a few key issues:
• Chips in the lid that allow water to enter the bucket
• Accumulation of water – as well as product – in your spill bucket
• Drain valve malfunctioning or broken
• Cracks or holes in the spill-bucket walls.
• Cracked or damaged seals around the fill riser
Making sure you complete your required weekly/monthly inspections is imperative to keeping your fueling operations running smoothly through the summer. "A chip here, a crack there is nothing to ignore." cautions Palmer. "Spill buckets are designed to temporarily contain small product spills released during delivery only and are not for long-term storage of product. Accumulated debris or liquid reduces containment capacity and ability to prevent spills."
If you need to replace a spill bucket, we recommend looking into a double-walled version. Monitoring the leaks is easier and the inner bucket can often be replaced without breaking concrete, which saves substantial costs during replacement.
Our experienced team can assist you with assessment, repair, and replacement so that you can protect your investment. Schedule an inspection or repair by calling Iowa dispatch at 515-327-4999 or Omaha dispatch at (402) 999-7740.