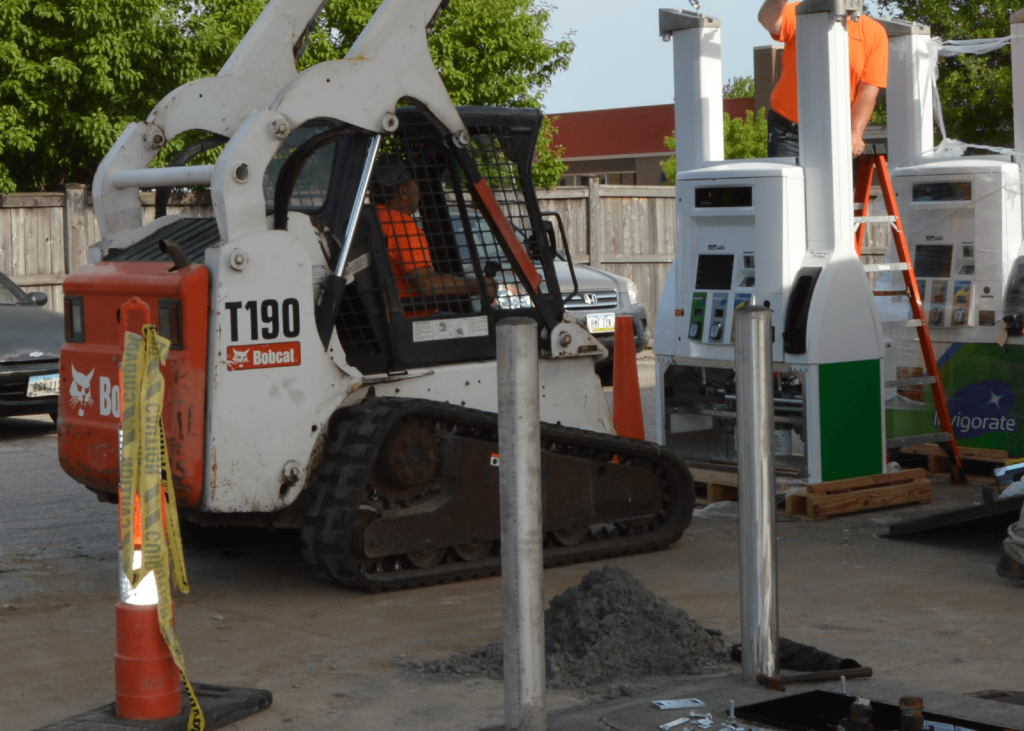 Reasons to convert to EMV
The cost of conversion is perhaps the biggest hurdle for fuel merchants. There's no doubt that making a fueling facility EMV-compliant inside and out can be expensive. The number and age of a site's dispensers, network bandwidth, fuel volumes and average transaction size are all variables that can cause costs to vary from a few thousand dollars for a small site to tens of thousands of dollars for a larger one.
According to Fuels Market News, the wholesale replacement of the physical payments infrastructure for a typical gas pump forecourt with six dispensers could cost about $30,000 to become EMV-compliant. That can be further complicated by multiple types of outdoor terminals, fuel forecourt controllers and one or more electronic payment server applications.
"If the pump cannot accept an EMV upgrade kit, replacement — including new machines, infrastructure changes and labor – can cost more than the average profit an independent fuel merchant will see in a year," wrote Worldpay Enterprise Relationship Manager Glenda Preen.1
All of this has led some fuel retailers to take a wait-and-see approach. "However, fuel merchants need to understand that, in the end, there is more to gain than lose with the upgrade to EMV-enabled pumps," Preen said.
REASONS TO CONVERT
In addition to EMV technology being proven to prevent counterfeit fraud, chip cards also lay the foundation for future payment systems, including mobile payments, biometrics and risk-based authentication.
Combat Fraud Today
• More than 1.7 million merchants representing over a third of storefronts are now accepting chip cards, according to Visa
• 388 million Visa chip cards have been issued in the U.S.
• Chip-enabled merchants are seeing a 43% reduction of counterfeit fraud
Reduce Liability Tomorrow
• Reduced fraud-to-sales ratios, amount and number of counterfeit fraud chargebacks, saving significant dollars
• Individual card brands – including Visa, Mastercard and American Express – could impose significant fines on any non-compliant merchants in the event of a breach
Enjoy Future Advantages
• The benefits of a competitive advantage from offering safe and secure transactions
• New equipment is more advanced and feature-laden, yielding more for your investment
• Readiness for next generation payment systems like contactless cards and wearables
Connect with Evora Petroleum Solutions to discuss your EMV conversion plan today! For sales and service: 515-256-8814.
---
Sources:
1 Fuels Market News, "To EMV or Not to EMV: The Fuel Merchant's Question," November 1, 2018. By Worldpay Enterprise Relationship Manager Glenda Preen.
Dover Fueling Solutions, "EMV 2021 Shifts Liability and Exposes Vulnerabilities, Reasons to convert." 2021. Dover Corporation, Austin, TX