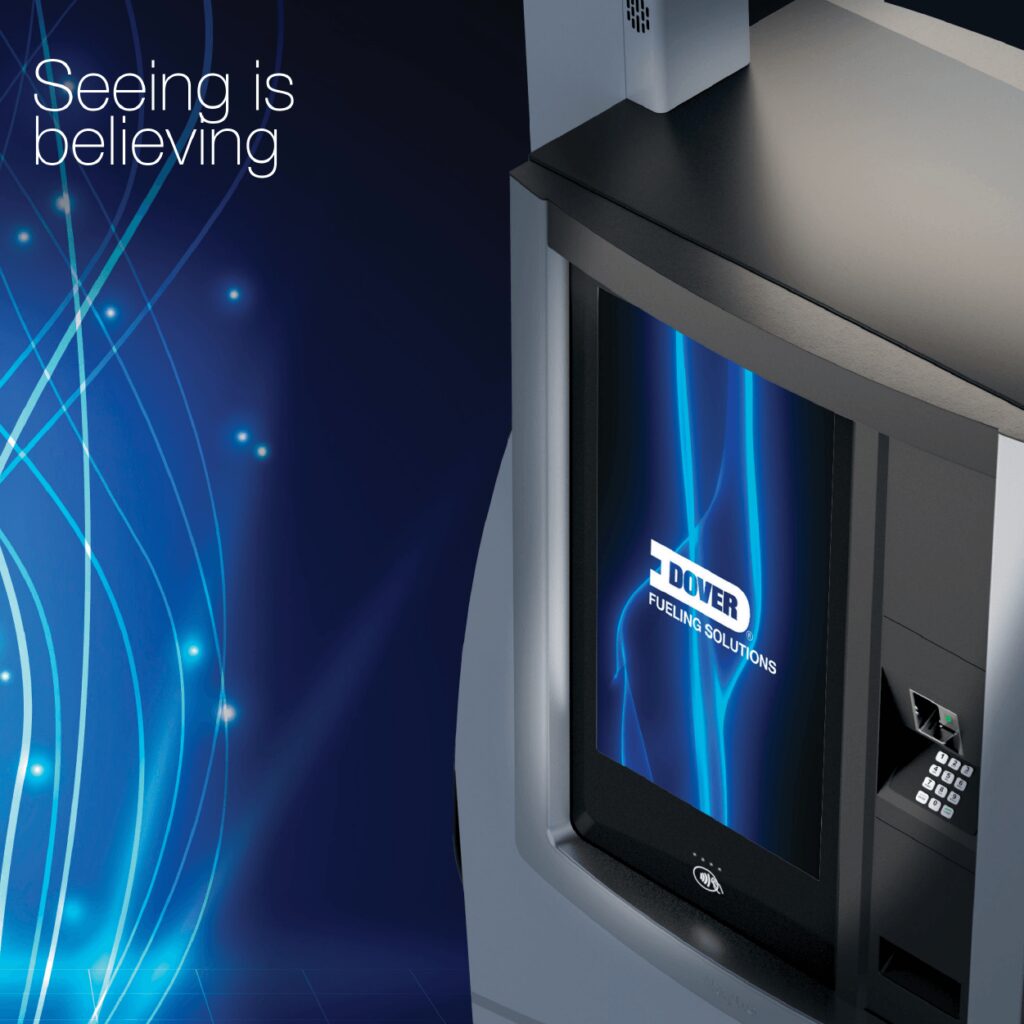 Evora announces Dover Fueling Solutions Technology Roadshow to make a stop at their West Des Moines office
West Des Moines, Iowa – August 23, 2021 – Evora Energy, a Midwest partner for petroleum service, construction and compliance, today announced they will be hosting Dover Fueling Solutions (DFS)'s Technology Roadshow on September 3, 2021 at their West Des Moines, Iowa headquarters.
DFS's Technology Roadshow, which is making its way across the United States with 20+ stops around the county, is an immersive experience exploring ways convenience store retailers can transform the way they do business by utilizing next-generation technology. With interactive product demos, you can discover the power and possibilities of the DFS DX™ connected solutions platform, Anthem UX™ user experience platform and more. By bringing the technology directly to customers and the community, DFS is eliminating the distance separating our customers from seeing first-hand the innovative technology they can leverage at their stores.
Fuel retailers across Iowa are invited to this exclusive DFS event! Don't miss the chance for hands-on learning with our experts and representatives from DFS and Wayne!
• Anthem UX user experience platform: the 27-inch touchscreen!
• DFS DX Connected Solutions: Wetstock management, targeted advertising, and more-Wayne Ovation fuel dispenser: reliable, durable, and stylish
• And… Connectivity, Meters, Tank Gauges, Payment platforms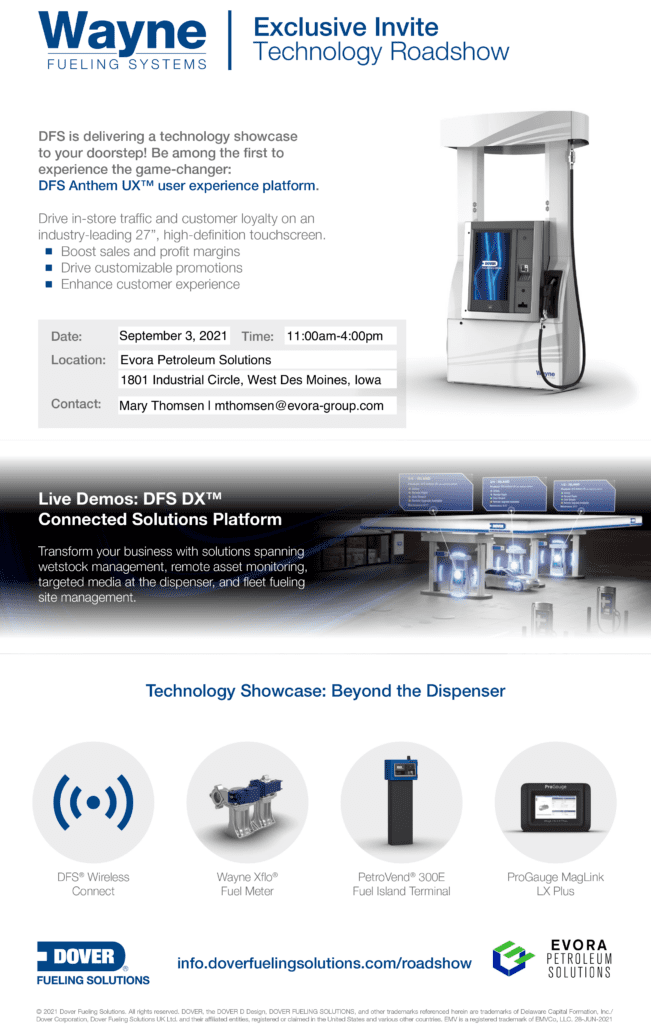 ---
Private product viewing experiences are available September 3rd from 11-4pm. Contact Evora for further details 515-256-8814
---
More information on the Technology Roadshow can be found at www.doverfuelingsolutions.com/roadshow.