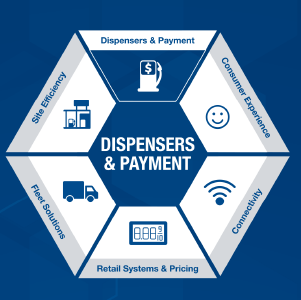 More Hose Options for More Fuel Demands
As the fueling landscape continues to evolve, so do your customers' needs. In the fuel industry, there are now more fuel options on the market than ever before, fueling sustainability, choice and freedom.
Meet the fueling demands of the future with DFS' proven, advanced technology, delivered through the Wayne Ovation® Multi-hose fuel dispenser. Expand your forecourt fueling possibilities with products engineered to increase reliability, deliver security, and enhance the customer experience.
Same Great Product. More Fueling Options.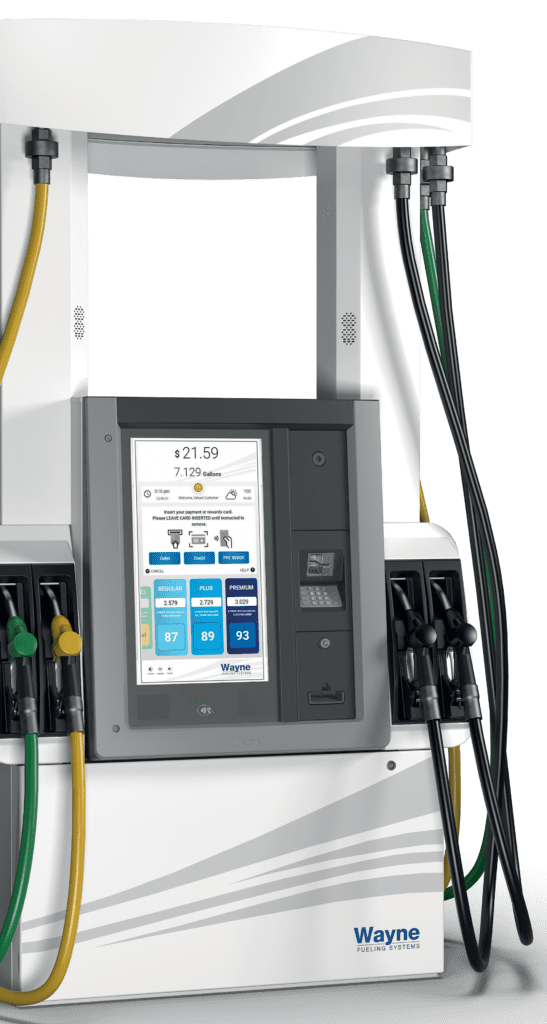 As the Fueling Landscape Grows, Grow With It
Streamlined style meets flexible fueling: The Ovation Multi-hose fuel dispenser is built with up to four nozzles per side and the ability to dispense up to five different fuel grades, or up to seven with the DFS Anthem UXTM user experience platform. Allow your business to grow and adapt to changes in the market, as customers expect more choices than ever.
Future-Ready Technology Industry-Leading Security
Field-proven technology allows you to take advantage of ten new model configurations in the Wayne Ovation product family. Benefit from fuel blending options, variable flow rates, and modular design for easy upgradability. Pair high performance with protection through the Ovation Multi-hose dispenser's unmatched security features. Secure your site, secure their data.
Extend Your Brand Across Your Forecourt, In Style
Engage your customers right from the road with stylish design and the option of the industry's largest touchscreen for 27" of selling power. Grow to meet customer needs with the versatile, durable, reliable Wayne Ovation Multi-hose fuel dispenser style: get noticed for all the right reasons.
Ready to expand your forecourt? Contact our sales team today at 515-327-4999.
---
Sources:
Dover Fueling Solutions, "Wayne Ovation® Multi-hose fuel dispenser." 2022. By Dover Corporation, Austin, TX