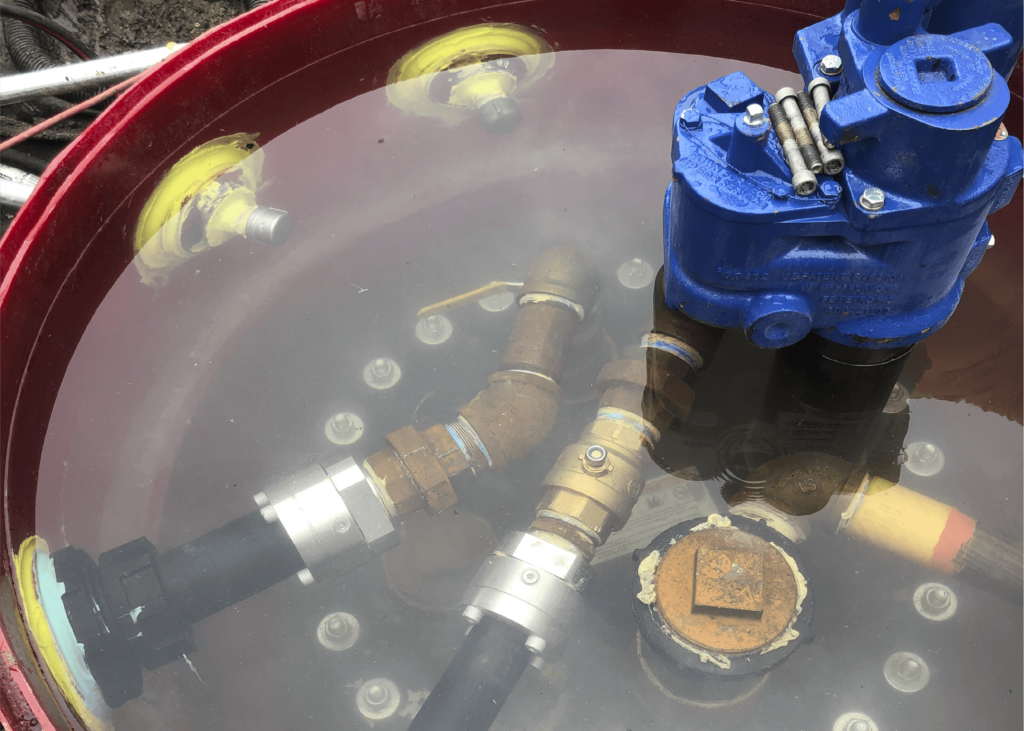 Understanding New Containment Testing Requirements
State regulators are in the process of adopting their regulations in response to changes in federal UST requirements. Several significant changes will be made that require UST owners and operators to demonstrate that containments are liquid tight.
Testing of secondary containment and overfill prevention equipment will now be required every three years.
If your facility was built or had re-piping completed after 2007, you may be subject to testing requirements under the new regulation and would need to complete your first-year testing by October 13, 2021.
With testing already occurring in other states, data has been collected that shows first year failure rates for equipment at approximately:
50% for spill buckets
20% for under-dispenser containments
15% for piping sumps
Failure can occur for many reasons including cracking of the primary spill container, riser threads, inadequate seals, deformation of entry boots, or corrosion – just to name a few. Testing and compliance will likely be a three-stage process in the first year starting with third party testing, repairs and then re-testing.
Testing must be completed by a Licensed UST professional. Many factors will impact pricing however, testing for a typical 3-4 grade dispenser setup could range from $1,400 to $1,800 depending on water disposal. A testing facility will gather information about your forecourt to quote you a price before work begins.
We are here to help! We understand new regulations can feel overwhelming and cumbersome to some store owners and operators. By calling our team today, we can assist with scheduling this service and any needed repairs following your test. Act early – waiting until the last minute to conduct testing may place your facility out of compliance.
For more information or to coordinate your containment testing, contact Evora Petroleum Solutions at 515-327-4999 or email [email protected]